17-03-2015 - Eventi
I'M NOT A TOURIST
ispirato a 60 storie di giovani (anche in Servizio Civile)
La Storia siamo noi, le prime parole di una canzone di Francesco De Gregori dei lontanissimi anni Ottanta. E la Storia siamo davvero noi, nelle nostre quotidianità che si mischiano, interpretate e declinate in mille forme diverse con la storia di moltissimi altri protagonisti.
E' quanto racconta e propone lo spettacolo I'M NOT A TOURIST 60 "ritagli di vita", 60 moltiplicazioni di incontri, gioie lacrime sentimenti, speranze e desideri in cui possiamo riconoscere le nostri personali "emozioni quotidiane".
Lo spettacolo I'M NOT A TOURIST debutterà giovedì 26 marzo alle ore 20.45 presso il Teatro San Marco con la drammaturgia di Cinzia Scotton e con l'adattamento e la regia di Mirko Corradini. "Questo spettacolo - spiegano gli organizzatori - è ispirato a 60 storie che abbiamo raccolto anche grazie ad alcuni giovani in Servizio Civile da noi, nei territori dove lavoriamo; sono storie dei protagonisti dei nostri progetti. Le abbiamo pubblicate nel blog www.60storie.com, una storia alla settimana per un anno e poco più a cavallo del 2013 e del 2014. Le "storie" sono state raccolte con l'obiettivo di diffondere in maniera più immediata, leggera e comunicativa quello che è il lavoro della cooperazione di comunità. Sono storie di vita vissuta, volti conosciuti di persone che per qualche motivo hanno incontrato una delle nostre associazioni. 60 storie è ora diventato uno spettacolo teatrale. Il viaggio, la relazione, lo scambio, ecco i temi centrali che abbiamo voluto far emergere in uno spettacolo ironico, ma che al tempo stesso fa riflettere e speriamo possa essere utile a far capire un po' di più del nostro approccio e magari dei territori dove lavoriamo".
Elisa, Paolo e Riccardo partono per un'esperienza di solidarietà e cooperazione internazionale in Kosovo, in Vietnam e in Mozambico. Li attendono feste di matrimoni, cavallette fritte, coccodrilli di fiume... ma anche culture lontane, usi e tradizioni diverse e non sempre facili da comprendere. Momenti ironici e momenti drammatici si alternano e, tra vicende professionali e storie d'amore, i tre protagonisti diventeranno più consapevoli del mondo che li circonda, ma anche di loro stessi, perché partire significa anche cambiare.
Uno spettacolo prodotto da EstroTeatro su iniziativa di tre associazioni : GTV - Gruppo Trentino di Volontariato Onlus, ATB -Associazione Trentino con i Balcani e CAM - Consorzio Associazioni con il Mozambico Onlus.
Una regia che sceglie di parlare in modo diverso di cooperazione e lo fa costruendo e portando sulla scena le storie e le esperienze di questi tre ragazzi, che potrebbero essere chiunque. Un'idea, quella per lo spettacolo, nata proprio dalla cooperazione, dal confronto fra il regista e i protagonisti. Cooperando si è trovata una strada, ma solo lo spettacolo potrà rivelarci la direzione da prendere.
Lo spettacolo liberamente ispirato al blog www.60storie.com è stato realizzato con il supporto di DSF Docenti Senza Frontiere, Provincia Autonoma di Trento, Comune di Trento, Cassa Rurale Aldeno e Cadine.
Ingresso a pagamento: 10€ intero oppure ridotto a 7€ per chi si presenterà a teatro con una valigia.
Per info e prenotazioni info@gtvonline.org
Scritto da Ufficio Esserci | Articolo postato il 17-03-2015
Stampa |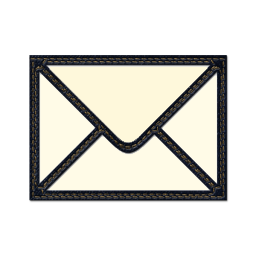 Invia per mail ad un amico |

Condividi su facebook |

Condividi su twitter | Login (modifica)
This comment form is powered by GentleSource Comment Script. It can be included in PHP or HTML files and allows visitors to leave comments on the website.