18-06-2014 - Notizie
Gruppo di rielaborazione Trento 2
Incontro con il gruppo cinofilo "Cani da vita" - S. Patrignano (TN)
Martedì 3 giugno 2014 il nostro gruppo territoriale Trento2 di Es.ser.ci si è recato a San Vito di Pergine presso l'Associazione "Cani da vita" che, nonostante la chiusura del nucleo di San Patrignano, ha deciso di garantire autonomamente la prosecuzione dell'attività terapeutico-educativa cinofila, che da anni svolge per la collettività. Come il nome lascia intendere, infatti, quest'Associazione si occupa dell'educazione cinofila, della custodia e dell'addestramento di cani specializzati nella pet therapy. Il servizio che offre è indirizzato sia a privati sia ad Enti sociali come case di riposo, scuole e associazioni. Tra queste ultime c'è Anffas, con la quale è riuscita a creare negli anni una collaborazione particolarmente efficace, che permette alle persone/utenti di godere del servizio di pet therapy ogni settimana.
Abbiamo avuto quindi l'opportunità di partecipare ad una mattinata molto interessante e stimolante con gli istruttori cinofili Aroldo, Oscar e Andrea, che hanno allietato la nostra visita strutturando l'incontro in tre momenti:
- un approfondimento teorico sulla storia e sull'approccio della pet therapy, preceduto da una breve presentazione della comunità di S.Patrignano;
- una visita guidata al canile;
- una dimostrazione pratica delle abilità dei cani e dei loro conduttori.
Innanzitutto vorremo evidenziare il fatto che l'attività di pet therapy ha riscosso negli anni un crescente interesse proponendosi come una delle realtà più stimolanti operanti nel settore dedicato ai soggetti a rischio di esclusione sociale e dell'educazione speciale. Seppur non esista ancor oggi in Italia una legge nazionale di riferimento in materia di Interventi Assistiti dall'Animale, vi è stato un riconoscimento della valenza terapeutica degli animali da compagnia e della loro funzione di cura ufficiale "ai fini di Pet Therapy" con il D.P.C.M 28 febbraio 2003. L'approccio pedagogico della pet therapy si basa sul rapporto che si instaura tra animale e persona, ricco di senso, di significato affettivo, relazionale e comunicativo, e si configura come un laboratorio educativo mirato all'incremento di personalità e alla crescita della persona. Durante lo svolgimento delle diverse attività assistite, l'animale deve essere inteso come partner (e non come mezzo), come medium educativo capace di apportare contributi significativi nella salute psico-fisico-emotiva e nella relazione con la persona. Chi vede la pet therapy come un mero momento ludico verrà stupito dal fatto che esistono tre diversi tipi di attività, così classificati: l'Attività Assistita dall'Animale, la Terapia Assistita dall'Animale, l'Educazione Assistita dall'Animale. Di queste ultime abbiamo potuto osservare di persona alcune dimostrazioni pratiche (esercitazioni in palestra), tramite contatto diretto con i cani affiancati dall'educatore.
In secondo luogo vorremo sottolineare l'accuratezza del metodo con cui l'Associazione "Cani da vita" individua e seleziona i cani co-terapeuti, secondo criteri generali di idoneità, per poi poterli affidare a un determinato fruitore, tenendo conto di una compatibilità reciproca. In quest'ultimo passaggio è importantissimo il ruolo dell'educatore cinofilo, che deve essere ben formato per poter leggere al meglio il linguaggio verbale, e non, sia del cane che della persona. Ricordiamo inoltre l'importanza dell'approccio pedagogico che l'Associazione utilizza nei suoi interventi in collaborazione con Anffas. I punti chiave su cui si basa sono: il dialogo dell'equipe multidisciplinare, che individua l'obiettivo ed alcune ipotesi per realizzarlo, la scelta accurata del cane, ponendo attenzione soprattutto sul primo approccio, l'importanza della motivazione e infine la costante verifica, sia degli interventi singoli che del progetto generale costruito ad hoc.
Ci piace infine sottolineare il fatto che è stata un'esperienza davvero arricchente, all'insegna dell'accoglienza e della generosità degli educatori che ci hanno dedicato con professionalità e simpatia il loro tempo, e che ci hanno fatto conoscere una realtà professionale e di vita poco conosciuta e veramente interessante, che merita di essere raccontata ad altri. Sono riusciti a trasmetterci la passione, la sensibilità e la determinazione che quotidianamente mettono in gioco nel loro lavoro sia con i cani sia con le persone che incontrano.
C'è da dire che anche chi ha la fobia dei cani riesce ad apprezzare la zooterapia quando si incontrano dei veri esperti contraddistinti per esperienza, preparazione e serietà. Non c'è scusa che tenga per non rimanerne entusiasti!
Per info e contatti
Cani da Vita - S.Patrignano
Loc. S.Vito 36, Pergine Valsugana (TN)
Referente: Aroldo Linari 331 6099638
Scritto da Ufficio Esserci | Articolo postato il 18-06-2014
Stampa |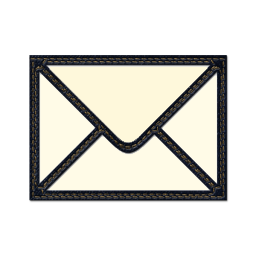 Invia per mail ad un amico |

Condividi su facebook |

Condividi su twitter | Login (modifica)
This comment form is powered by GentleSource Comment Script. It can be included in PHP or HTML files and allows visitors to leave comments on the website.